Make better music.
plasticityFilter
1.0.8
plasticityFilter is a dual mode filter offering a simplified interface to its high and low pass filters or a more complex mode of operation allowing complete independent control.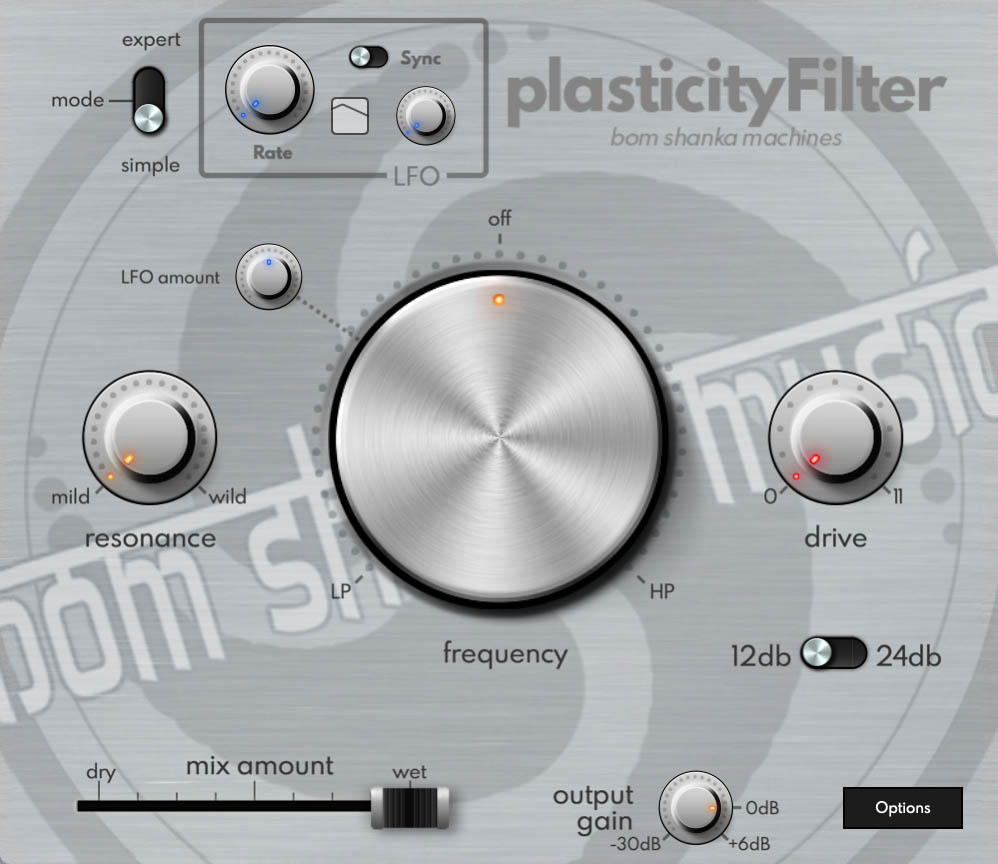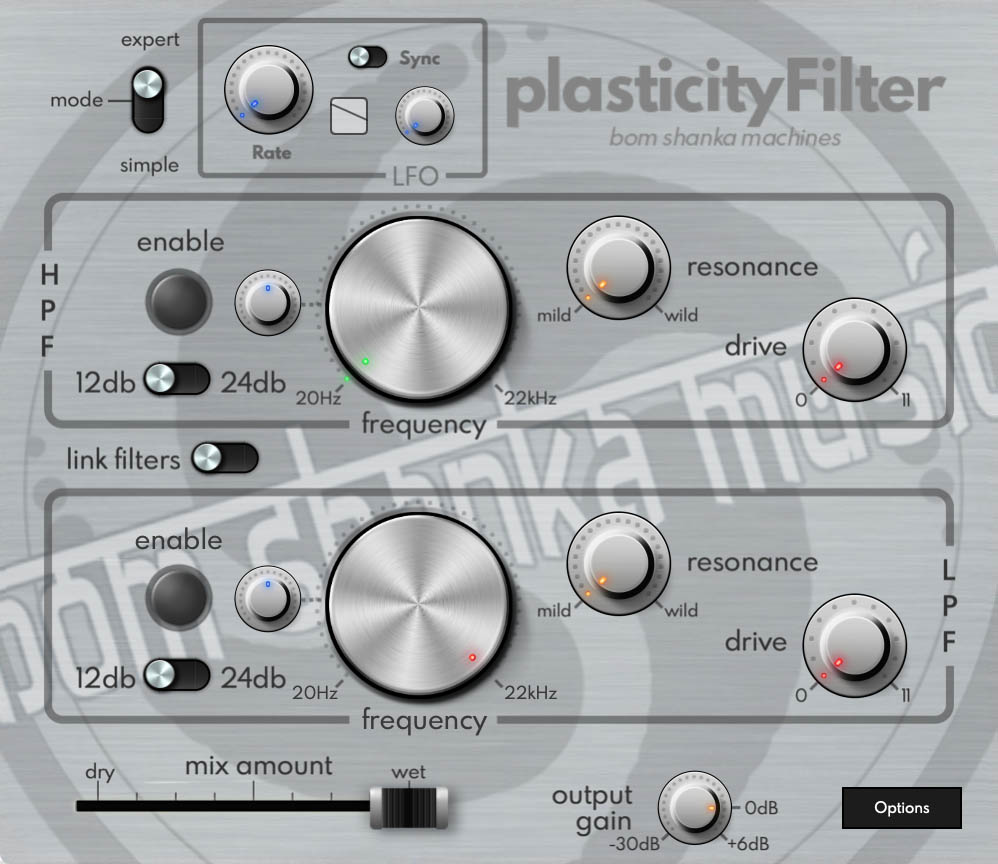 Simple mode with single frequency, resonance and drive controls offering high and low pass filtering.
Expert mode with independent controls for the high and low pass filters.
12 or 24dB/oct Ladder filters.
Drive control ranging from subtle saturation to extremely overdriven sound.
Filter frequencies can be linked in expert mode with variable separation amount for bandpass and "vocal" sounding filter effects.
System requirements
Windows
Windows 7 or greater
32 or 64 bit compatible
3gHz or faster CPU

Minimum 4gb RAM
VST 2 or 3 compatible host

macOs
macOS 10.11 or greater
64 bit version only
3gHz or faster CPU

Minimum 4gb RAM

VST 2/3 or Audio Unit compatible host
Download
Please sign up to our mailing list to receive the installer links:

1.0.6

Initial public release.

1.0.8

Apple Notarised installer and minor bug fix.