Make better music.
About us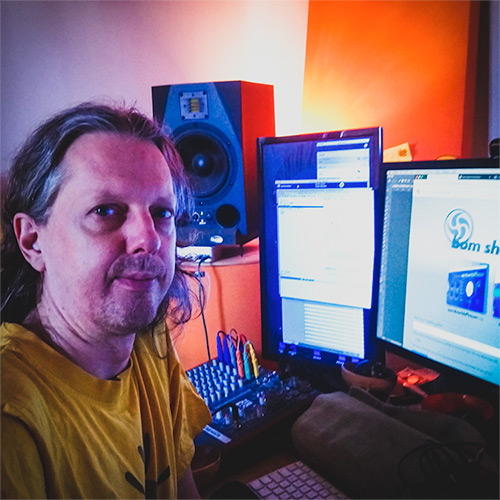 Bom Shanka Machines saw its roots in the summer of 2017, when Rich Elmes decided that missing some of his favourite Windows only plugins on macOS (such as mgTriggerGate and Whirlpool) could only be remedied by building them himself. Starting with asimilonGate he started learning the necessary tools to realise this vision.
Rich has a long history of music production, having been an electronic musician since 1996 and producing under various different monikers either solo (Asimilon and Teknoton) or in collobaration (Psymmetrix and others) and an even longer history of computer programming; using this knowledge and experience, along with the input from his record label artist colleagues reflects in Bom Shanka Machines creation of effective tools for music production.
Our on-going mission is to produce useful and (hopefully) innovative plugins for all Windows, macOS & Linux based musicians.