Make better music.
3 years old! 50% off sale until end of Gemini.
10/06/2022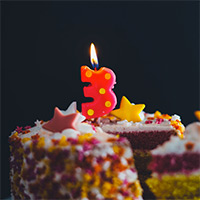 It's Richie's birthday today and roughly three years since he started Bom Shanka Machines.  To celebrate we offer 50% off any purchase with the coupon code 3-YEARS-SALE.
Valid until end of Gemini season (21st June 00:00:00 UTC).